How's the Chicago Real Estate Market?
This info is generated using the MRED Multiple Listing Service data for
Anne's Primary Market Area*
Here's all you need to know in 3 FACTS:
Median Sales Price
The median sales price for all property types (SF, condo, 2-4flats)
is just over 9/2008 levels!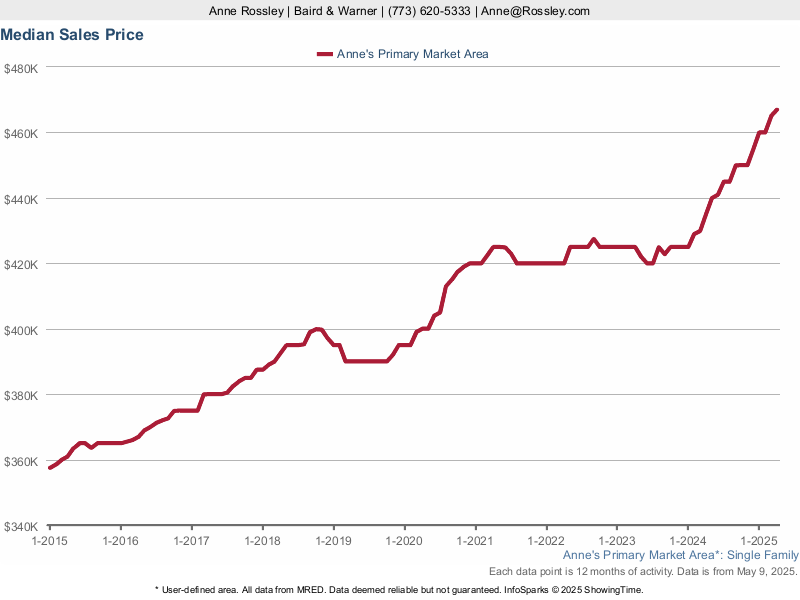 Market Time
It's taking 74 days to sell homes today – down from the 6/11 high of 177.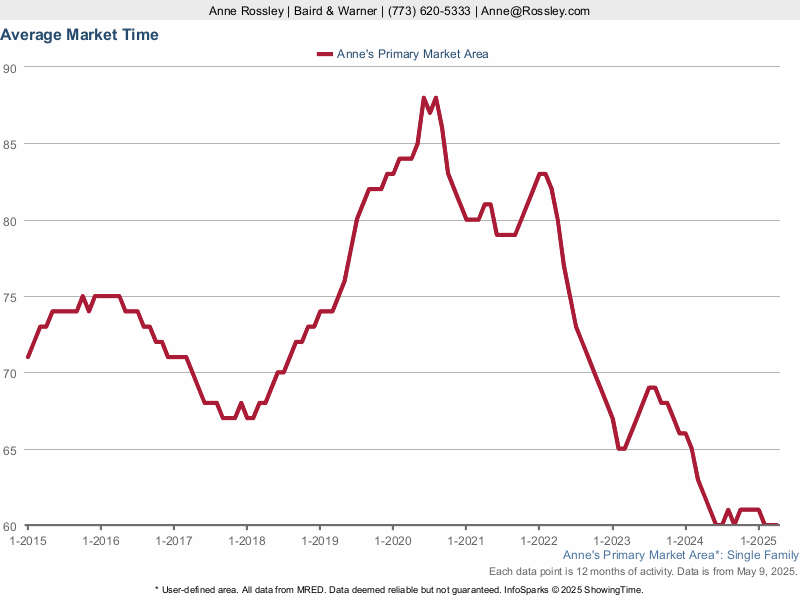 Inventory (Months Supply)
There are 3.7 months worth of housing on the market today-
6 months is a "stable" market, and the highest level was
15.1 months worth in January, 2010
Of course,
these numbers vary by neighborhood.
To find out what your home's worth,
get a Pinpoint Market Analysis today!
Select this link for your automated market analysis
For all your Chicago Real Estate questions,
call
773-620-5333